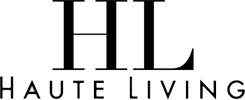 Haute Living names Blowing Rock one of the 6 best locations in the world for a summer home. Read the article here.
Native Americans held these mountains sacred. Early pioneers struggled to tame them. Environmentalists have sought to preserve them and their superlatives stretch the imagination. These are the mountains of Western North Carolina and their towering peaks scale vibrant communities that are rich in culture and history. This is the High Country.
Once predominantly a vacation destination, today more and more people are choosing the High Country for either a permanent or second home location. The mountain air invigorates the senses, the cool summer climate offers respite and four distinct seasons keep life renewed. The allure of the area's scenic, cultural, recreational, and historic attractions, and a slower pace of living combine to provide the ideal environment for varied interests and life choices.
Visit Firethorn and find your piece of paradise among the towering hardwoods, rhododendrons, and mountain streams.