Homes & Homesites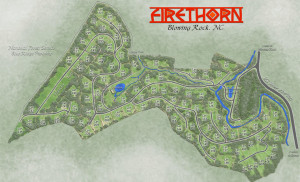 106 distinctive homesites are platted, averaging from 1 to 3+ acres. Prices start at $199,000.
We invite you to explore the variety of homesites, whether in a dense hemlock and hardwood forest, along a river or stream or in a meadow with unmatched long-range views. Whichever suits your desires, all homesites are designed to blend naturally with the land and take maximum advantage of the proximity to the trail system, green spaces and water courses.
The homes within the community are designed to exist in harmony with their surroundings. Architecture reflects the heritage of the region and the beauty of the natural setting. Indigenous building materials such as stone, timber, wood shingles, bark siding, and other native elements help provide a visual continuity.